Authentic budo sansho
When asked what the appeal of sansho is, Furumoto-san, owner of Toriiki, answers immediately. "The aroma spreads quickly throughout your mouth, followed by the numbness. The sensation is unforgettable. That's where it is," he says with a smile. People from Kyoto love sansho. Whatever the season, sansho is indispensable in Kyoto cuisine. "It's even compulsory in chicken and egg rice bowls!" Furumoto-san says.
However, some commercially available sansho has no color or aroma, no impact. It lacks that sansho-like quality. "You can't call that sansho at all. I don't want people to think that that is the real thing. I want people to know real, authentic sansho." With this in mind, Furumoto-san put Kyo-sansho hot-pot on his menu. Young and mature chicken pieces along with lots of vegetables are added to a special soup made from delicate chicken bone stock and crushed sansho berries. Brimming with nutrients, the flavor is unforgettable. Finally, ramen noodles and pounded rice cakes containing sansho are added to the soup, which has absorbed the flavors of the chicken, sansho, and vegetables. This signature dish warms both body and mind, and keeps customers coming back for more.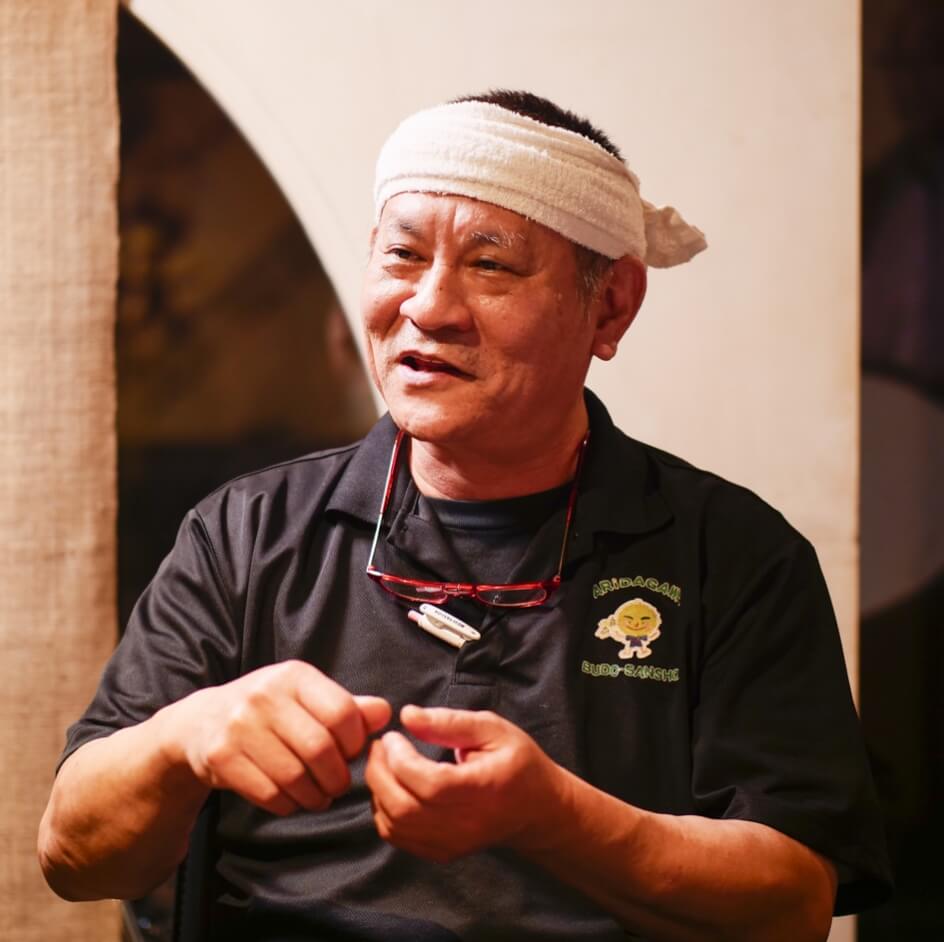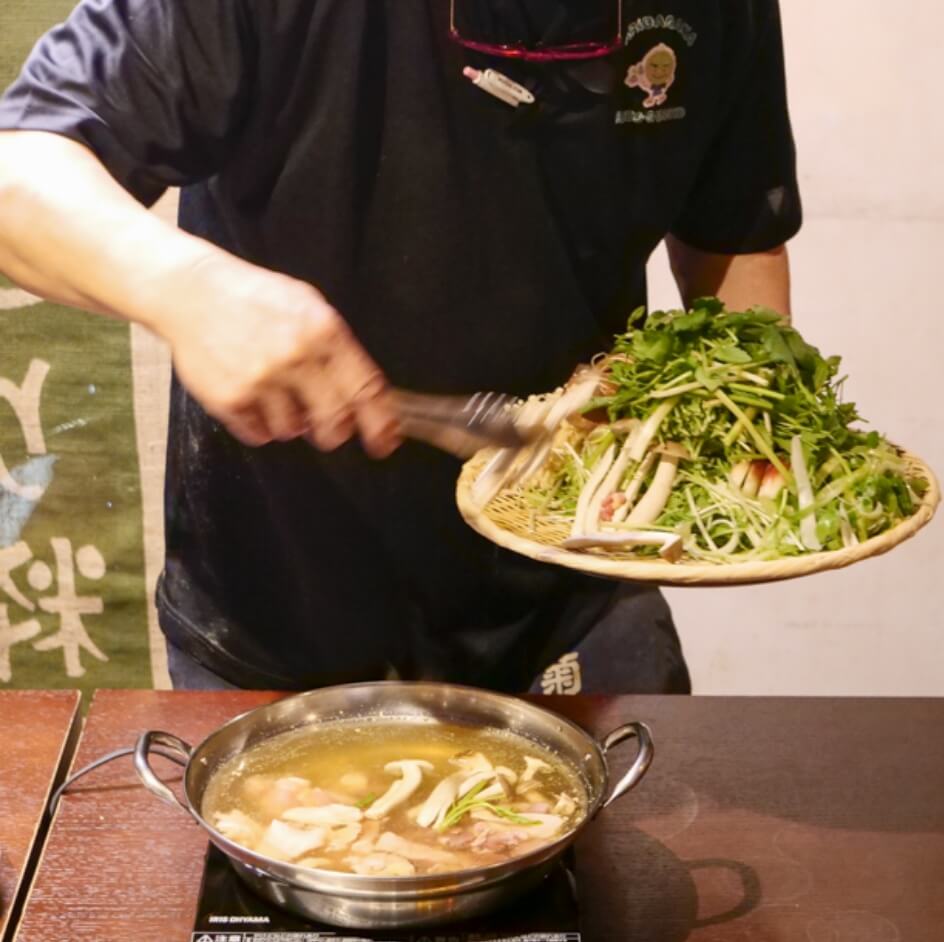 Kyo-sansho hot-pot with budo sansho
"This is perfect!" was Furumoto-san's impression the first time he tried budo sansho. At the time, he was looking for a sansho to use in the Kyo-sansho hot-pot for his new restaurant in Sanjo, Kyoto. He had in mind a hot-pot similar to that of a former restaurant in Keihoku that specialized in local cuisine and was only known by those in the know. "I want people all over town to be able to eat that delicious hot-pot." Striving to recreate that taste through trial-and-error, Furumoto-san searched for a sansho that would suit the flavor of the soup. He tried a number of domestic producers before being introduced to budo sansho by someone from Aridagawa Town who happened upon his restaurant. "This is perfect!" thought the convinced Furumoto-san, and the original Kyo-sansho hot-pot was born.
Furumoto-san wants "people who have never experienced real sansho, those who dislike it without having ever tasted it" to try his hot-pot. First try it with just a light amount of sansho. Even those who know they don't like sansho often find themselves adjusting the flavor by adding more sansho as they eat, and for this reason Furumoto-san has extra sansho on hand for customers to do just that.