Gather the right information
before starting a farm.
I became involved in growing budo sansho when I took a "U-turn" from Tokyo. I spent my college years in Aichi and then worked in Tokyo, but decided to return to my hometown when I got married. I started growing budo sansho when a relative who was a farmer recommended it to me.

I think I was fortunate to have my family and many supportive people from the very beginning of my farming career. Having both the hard skills, such as finding a farm and preparing the equipment, and the soft skills required to make a living as a farmer were crucial.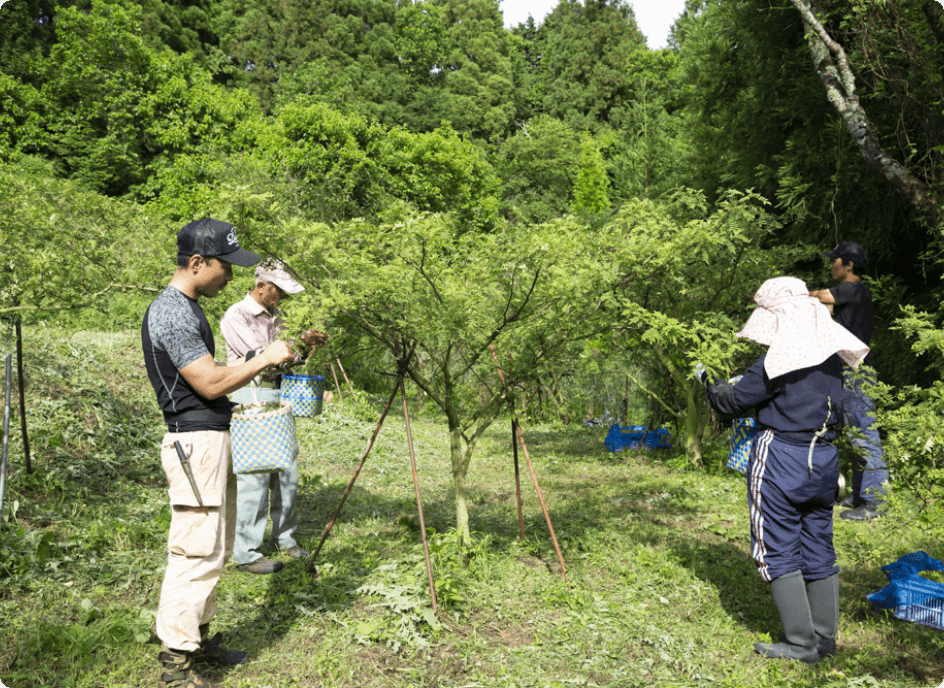 For farming, I consulted with the Aridagawa Town Office and JA, and received support such as receiving subsidies. Before I started farming, and even now, almost 10 years later, I consult with them whenever I have a problem.

It's also a short distance from Osaka and other urban areas. I think it would be a good idea to first come down and visit Aridagawa Town and see for yourself.Our current focus is on organic farming. Since we don't use any pesticides, the yield may not be as high in some areas, but having your own farm grants you the freedom to test out and try new ways to promote your budo sansho brand.
Point

Make effective use of
local government systems.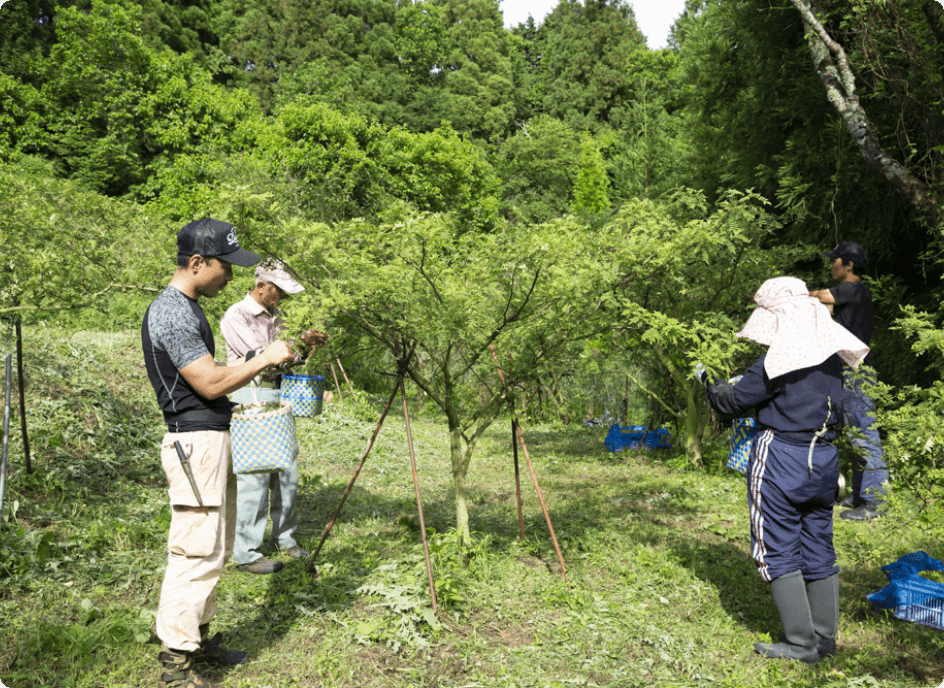 Additional income from making
mulberry tea and working as a gardener
The busiest season for budo sansho farmers is the harvest time, which comes twice every year. May in early summer and July/August are the peak busy seasons. The sansho harvested in May are used for tsukudani, while the sansho harvested in July and August are dried and ground with a millstone to make powdered sansho, which is a popular condiment enjoyed in Japanese households. Both have a fresh, strong aroma and a stimulating pungent taste that tingles the tongue.

Outside of the peak season however, our hours are relatively flexible. As for the harvesting in July and August, we are responsible for drying and shipping, and JA takes care of the milling and other processing. We don't need large equipment like heavy machinery, and the initial investment is low compared to other types of agriculture, so the barrier to entry is low.

However, I have a family, and considering my income throughout the year, I have been incorporating "Budo Sansho + X" to create other sources of income. For my case, I am making mulberry leaf tea and work as a gardener.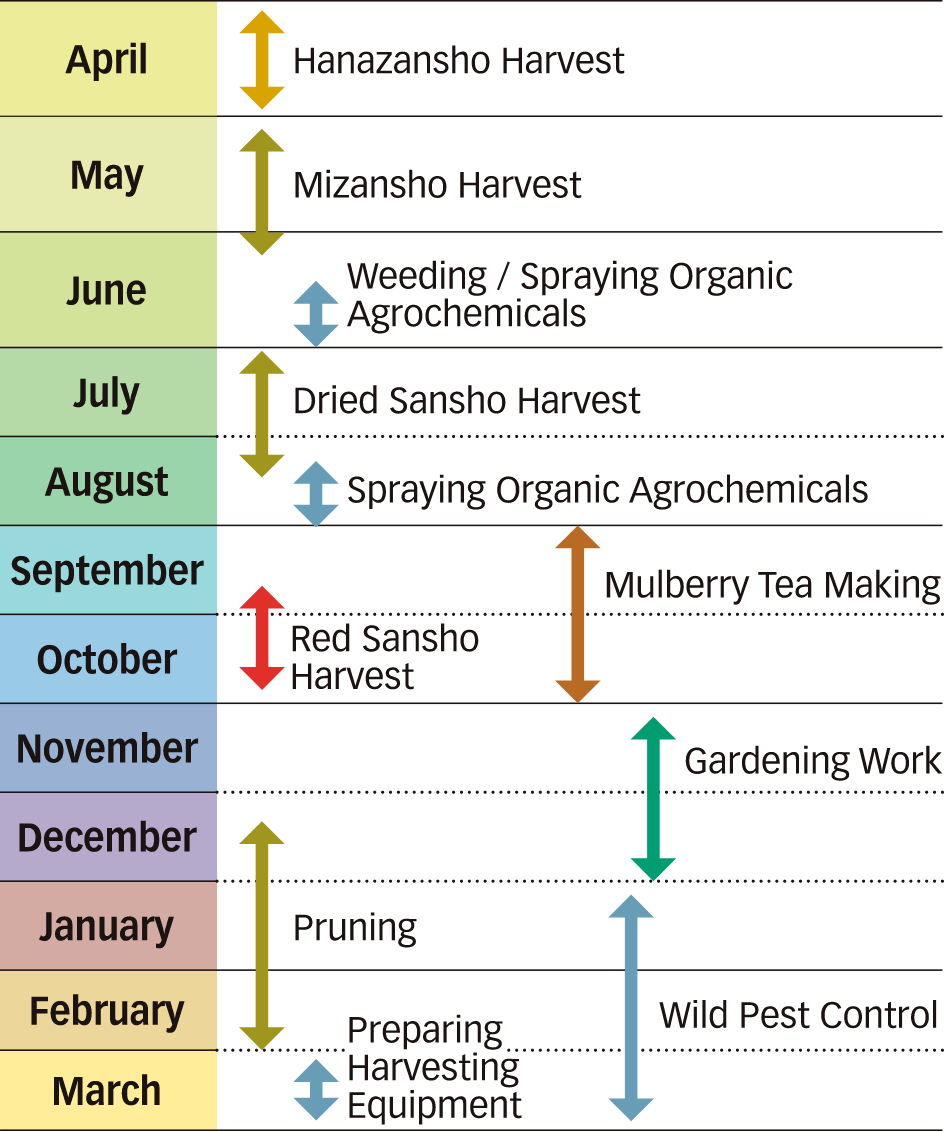 Annual schedule of Kitora Farm