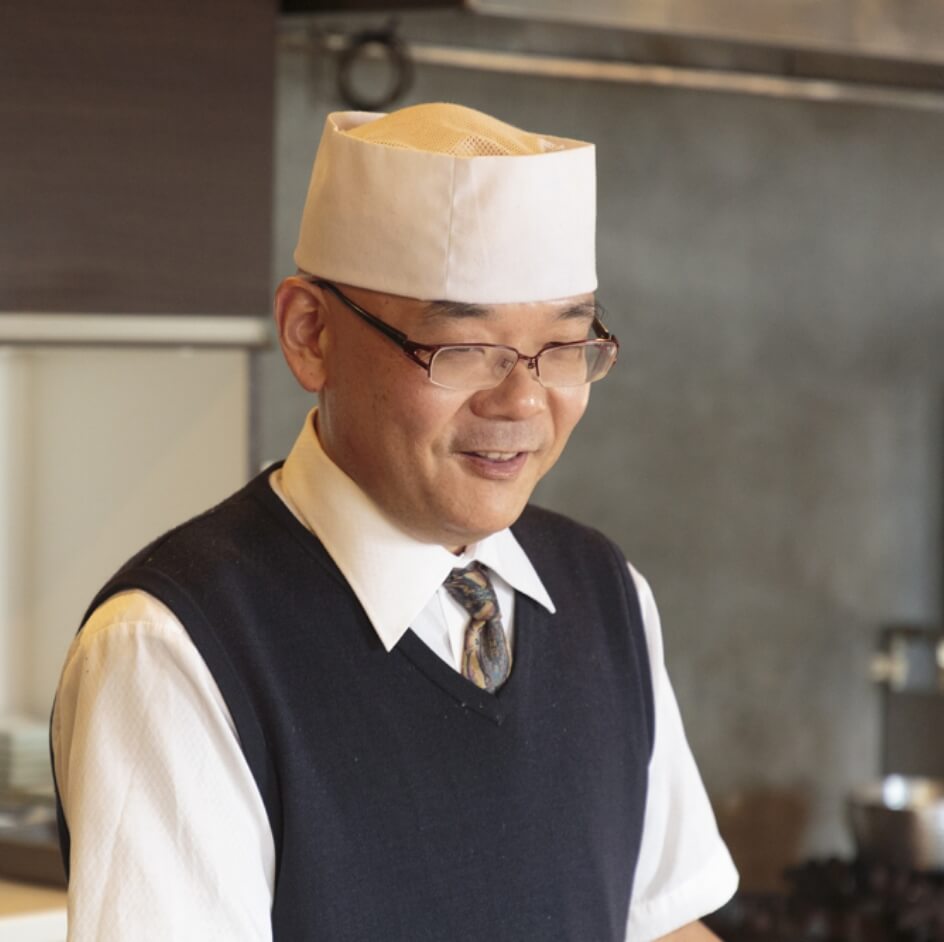 The charm lies in the seasonal flavor and texture
Sansho changes with the seasons. Lush leaves in the spring, unripe sansho berries in early summer, and the harvestable dry sansho in midsummer through fall. "It's used differently in different regions. The way the flavor spreads throughout the mouth is different. When you strike and graze the leaves it releases the aroma, which is also spread by biting into the unripe peppercorn berry. The way the scent is released is totally different," explains Toshimasu Kumoi of Mukuan. "That's why we use sansho differently depending on the dish. Instead of crushing the unripe peppercorn berries, you can use the texture as is, or bring out the aroma without boiling it," recalls Kumoi-san earnestly. The form of a dish can be changed through different uses of budo sansho, whether you use the berries to make a refreshing jelly garnish, or the spiciness to add to a sauce for sous-vide wild boar. The more he gains experience and broadens his thinking, the more Kumoi-san's use of budo sansho will evolve.
Searching for and using local ingredients
Kumoi-san is originally from Nagoya, but has moved to Wakayama. That's why he says he's discovering new ingredients. "There are ingredients here that are obvious to the local people, but very rare for those from outside the prefecture. While out and about I'll see an unusual fish in a fisherman's net. Because these region-specific ingredients exist I ask the locals to teach me about them." Kumoi-san stresses the importance of making such connections. "I want to cook food that you can't eat unless you come to Tanabe." For this reason, Kumoi-san spends his days off walking around his adopted home, slowly building relationships with the local people and looking for ingredients unique to Kinan and Tanabe.
When asked about a new ingredient he likes, Kumoi-san immediately answered "Iwashimizu pork!" "It's completely different to any pork I've encountered before," he says. Especially with regards to the sweetness, umami and color when it reacts to heat. It's been five years since he came to Tanabe, but Kumoi-san still feels he hasn't been everywhere yet. He's looking forward to encountering new ingredients.