"I-turn" to Aridagawa Town
Tadashi Matsubara grew up in the city of Kyoto, and first came into contact with Aridagawa Town when he was 29 years old. While he was working as a salesman in Osaka, he saw a manufacturing field at a client's factory, and he was inspired to make something using his own hands—something he'd always wanted to do.
"I want to be one the manufacturing side." Mr. Matsubara explained his thoughts from the time. While he was looking for a way to make it happen, he heard that the public office of former Shimizu Town (currently Aridagawa Town), was recruiting a leader of agriculture. They were looking for a person who would not just be a helper, but someone who was aiming to become independent in the future, after receiving support, financially and technically, for three years. This was an approach that the town led ahead across the country that time, and Matsubara became the first participant in this promotion. ("I-turn" in Japan refers to the phenomenon of people migrating from cities to rural areas, much like a "sea-change" or a "tree-change.")
Matsubara was feeling happy about making products, getting involved with tomato cultivation, gaining support, and gradually got used to living life in the mountains. But he had to face a harsh reality after three years. "It's hard to live from agriculture alone…" He didn't have financial freedom, but loved living the mountain life, so leaving was not an option. "I started to look for a new job to be able to stay here."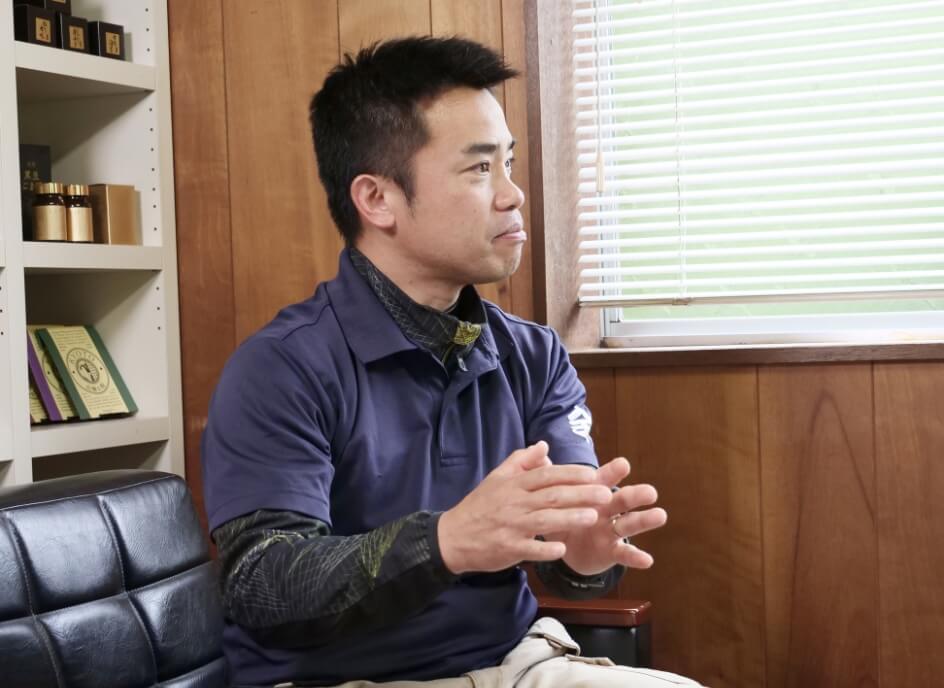 Matsubara put the factory on track with a new start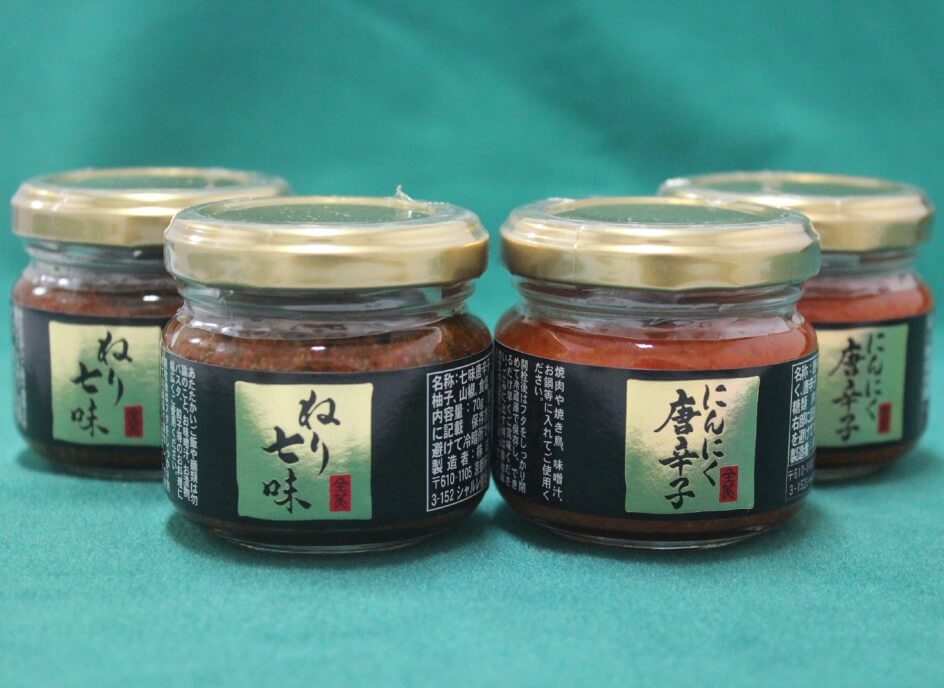 Zensho's leading products, Neri Shichimi (seven flavored spices paste) and Ninniku Togarashi (garlic red pepper)
Encounter with Zensho
Matsubara met Zensho Inc. in 2010 when he decided to temporarily leave the agriculture industry and look for a worthwhile job. Hirotomo Hirano, the president of Zensho, had a strategy to extend his factory in Miyagawa, Aridagawa, to full operation to expand the company's client base. Matsubara wanted to be involved with production. Their interests were a perfect match. If it went well, Matsubara would be able to enjoy a stable life and make his dream come true. It was the start of a new challenge.
Zensho has its own original branded products, but its main business is to supply ingredients to spice makers and OEM (original equipment manufacturing) customers. The company strives to increase the functional level in factories by installing necessary equipment so that the factories can operate effectively. Moreover, the company conducts trial and error testing of the blend ratio of each order, and tests the storable duration of completed goods, to increase the number of customers through striving for quality improvement.
"I think you have had our products even if you don't know the name of Zensho," say the people involved. They process and provide ingredients for shichimi, yuzu kosho, and chirimen sansho to many manufacturers.